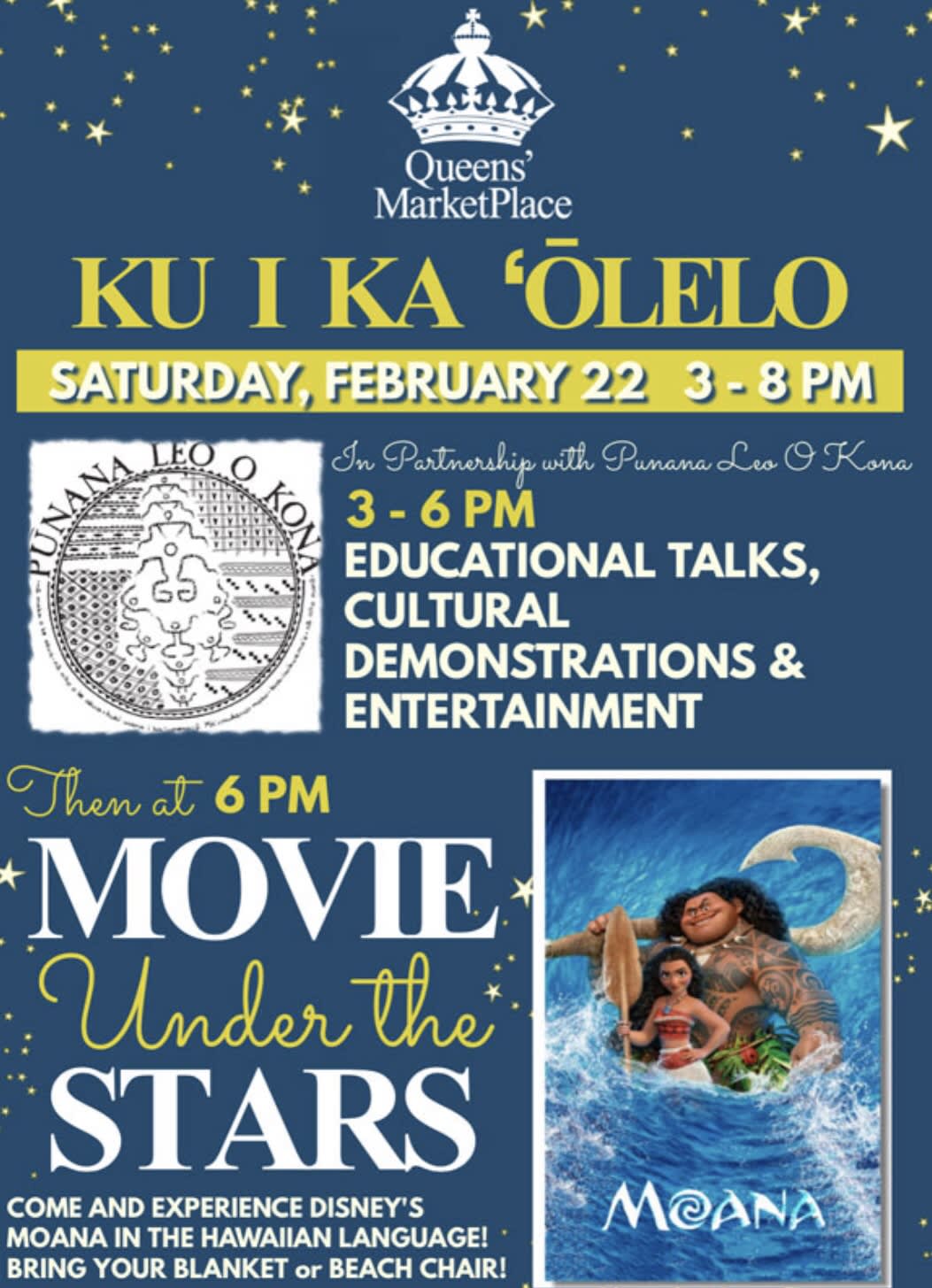 Moana | Movie Under the Stars
Monthly Movie: Special Presentation of Moana in Hawaiian by Punana O Leo Kona
Punano O Lea Kona School's mission is to drive and inspire change to ensure a living Hawaiian language in Hawaii and beyond. The school and its students will be hosting a series of talks, performances, cultural demonstrations, and educational booths at Queens' MarketPlace in celebration of the Hawaiian language and culture.
Talks, performances, and booths will be from 3 – 6 pm. The movie will be premiered at 6 pm. Bring your own beach chair or blanket, and enjoy this very special presentation of Moana!
An adventurous teenager sails out on a daring mission to save her people. During her journey, Moana meets the once-mighty demigod Maui, who guides her in her quest to become a master way-finder. Together they sail across the open ocean on an action-packed voyage, encountering enormous monsters and impossible odds. Along the way, Moana fulfills the ancient quest of her ancestors and discovers the one thing she always sought: her own identity.
PG | 1 hour and 47 minutes | Animation, Adventure, Comedy.